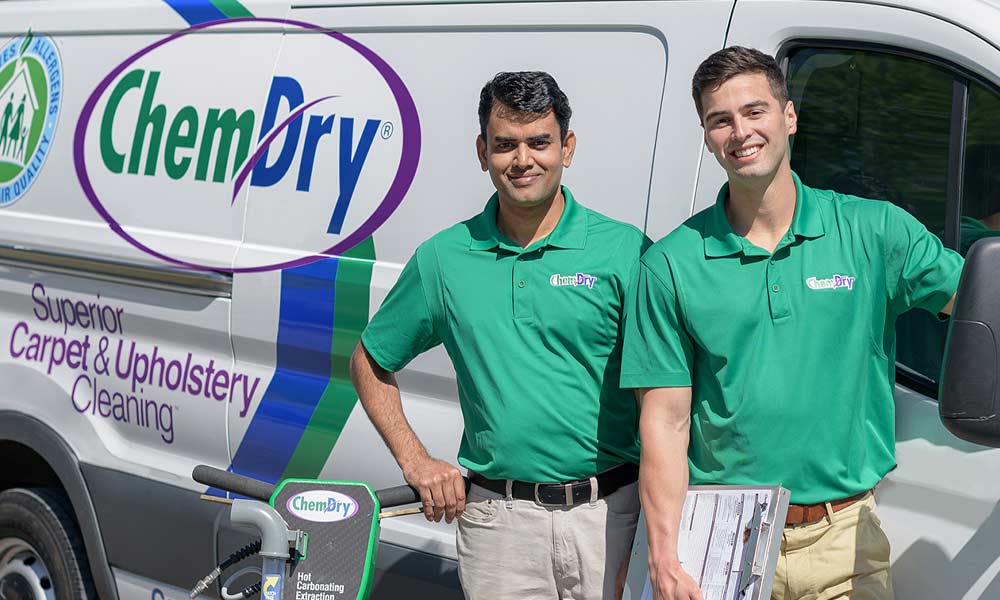 Carpet Cleaner Dalworthington Gardens
Cowgirl Chem-Dry is Platinum Certified by The Carpet and Rug Institute as a Approved Carpet and Rug Cleaning Service Provider under the CRI's Seal of Approval Program. We provide Green Certified, Kid Safe, Pet Safe Carpet Cleaning that Dries in 1-2 hours! 
For over 40 years, Chem-Dry has been at the forefront of the carpet and upholstery cleaning industry with innovative equipment and powerful cleaning solutions.  Prolong the life of your carpets and upholstery with routine cleaning. 
We service all of Tarrant County, TX including the following cities: Fort Worth, Mansfield, Benbrook, Kennedale, Arlington, Grapevine, Hurst, Euless, Bedford, Interlochen, Dalworthington Gardens, White Settlement, and everything in between!
Residential Carpet Cleaning Services
There is just something about a clean home that brightens up the day and brings a smile to your face. A big part of that feeling of satisfaction comes from keeping the floors and upholstery in your home fresh, clean and healthy.
Cleaning over 10,000 homes a day around the world, Chem-Dry is the market leader in carpet and upholstery cleaning services. Using our proprietary hot carbonating extraction cleaning process that combines innovative cleaning solutions and industry-leading equipment, our technicians will deliver a cleaning that's not only safe for your carpets, rugs and upholstery, but gives you the peace of mind of knowing you have a clean, refreshed home that is healthier for you and your family.  
We invite you to learn more about the benefits of Chem-Dry's carbonating cleaning process and green-certified solutions that are safe for your kids and pets.
Here are all the ways we can help keep your home clean and healthy:
Our cleaning process is designed to give carpets a deeper, longer-lasting, healthier clean without the use of harsh chemicals or detergents. Using the natural cleaning properties of carbonation, Cowgirl Chem-Dry is able to lift the dirt from deep in your carpets to the surface where it can be whisked away, resulting in both a deeper clean and increased carpet life. Our process uses 80% less water than typical steam cleaning, which allows your carpets to dry in 1-2 hours instead of 1-2 days. This also lowers the risk of mold and mildew growth that can result from the excessive amount of water used by most steam cleaners. 
Learn more about our Carpet Cleaning Solutions
Keep area rugs looking good and extend their life with regular Chem-Dry cleanings. While we are treating your carpets to a professional, healthier clean, consider what we can do for your area rugs. Our gentle cleaning and drying process preserves the dye within the fibers of your rug, helping to keep them clean, bright and looking like new.
Learn more about our Rug Cleaning Solutions
Upholstery can attract just as much dirt, grime and allergens as the carpets and rugs in your home. Dirty clothes and shedding animals only add to the problem. Cowgirl Chem-Dry's unique hot carbonating extraction process is ideal for upholstered furniture including couches, loveseats and chairs. Our upholstery cleaners can revitalize your upholstery with a fresh clean that dries quickly and stays cleaner longer.
Learn more about our Upholstery Cleaning Solutions
While we all enjoy the company of our furry friends, sometimes they can make a mess. Our trained Chem-Dry carpet and upholstery cleaning specialists know all the tricks of the trade when it comes to finding and eliminating tough-to-treat pet urine odors. We will locate the problem area(s), examine the extent of the damage and apply our revolutionary Pet Urine Removal Treatment® (P.U.R.T.) to rid your home of any nasty urine odors. P.U.R.T. doesn't mask the odor with perfumes like other products – it contacts the source of the odor and begins a chemical reaction that destroys the urine odor, leaving a lasting, fresh smelling clean and extending the life and health of your carpets, rugs and furniture.
Learn more about our Pet Urine Removal Treatment Solution
Save elbow grease and hours of backbreaking work with Cowgirl Chem-Dry's stone, tile and grout cleaning service. Anybody who owns tile or stone flooring knows that cleaning them is a chore. With Chem-Dry's specialized cleaning solutions and powerful suction equipment, we can remove the dirt and grime from your grout, stone and tile, increasing its longevity and renewing its original shine.
Learn more about our Stone, Tile and Grout Cleaning Solutions
A spilled cup of coffee or juice, a paint project gone awry or a busted pen – These are just a few of the everyday things that can lead to tough, unsightly stains on carpets, rugs and furniture. Cowgirl Chem-Dry's trained technicians have seen it all and are more than ready to take on the challenge. Our experts will evaluate the nature of your stain and select the best solution to eliminate it from your carpet, upholstery or rug for good.
Learn more about our Specialty Spot Removal Solutions
Cowgirl Chem-Dry now offers a Granite Countertop Renewal service. Using specialized cleaning solutions and a unique multi-step process our service penetrates deep inside granite's porous surface to remove the dirt and bacteria that build up over time. This process will restore the natural shine of your granite so you can enjoy this investment for years to come.
Learn more about our Granite Countertop Renewal Solution
We invite you to learn more about the benefits of Cowgirl Chem-Dry's carbonating cleaning process and green-certified solutions that are safe for your kids and pets.  Call today for a free quote.
Carpet and Tile Cleaner Tarrant County, Texas
Friendly Links:
For Carpet and Tile Cleaning in Johnson and Hood County, Texas call Johnson County Chem-Dry!
Also Visit our friends in San Angelo, Tx at Chem-Dry of San Angelo and in Arizona at Sunrise Chem-Dry, and Tri-State Chem-Dry.
Chem-Dry of Blackfoot and Pocatello
★★★★★
Request a Quote
Request a Quote or An Appointment Today!